Analysis retention of nursing staff during the covid-19 pandemic at the Dumai City Hospital in 2022
Roziah Roziah

universitas Hang Tuah Pekanbaru

Dedi Afandi

Hetty Ismainar

Budi Hartono

Siska Mayang Sari
Abstract
Background: the incidence of nursing staff turnover during the Covid 19 pandemic was the highest among all staff with work agreements at the Dumai City Hospital. With the reduced number of nursing staff, the hospital is at risk of experiencing disruptions in the availability of human resources.
Purpose: To eksplore the nursing staff retention program at the Dumai City Hospital.
Method: This research was a phenomenological qualitative research, with a sample of 13 people. They were recruited using purposive sampling technique, and data were collected through  in-depth interviews, observations, FGD and document searches. Data were analyzed using the colaizzi methode which consist of nine stages.
 Results: It was found that staffing by the head of the room for nursing staff during the afternoon shift and night shift still needs to be improved, the orientation of new nursing staff  is experiencing rapid progress with the publication of orientation guidebooks and orientation report cards, preceptorship and mentoring have taken place naturally and needs to be improved by making guidelines and SOP, nurse career paths are still focused on PK 1 nurse assessment, nursing staff rotation is carried out based on urgent needs and conditions.
Conclusion: The nursing staff retention program at the Dumai City Hospital, namely staffing, orientation of nursing staff, preceptorship and mentoring, career development of nursing staff still needs to be improved and developed from aspects of planning, organizing, implementing, monitoring and evaluating. So that the activities that have been taking place can be even better useful in preventing the turn over of nursing staff at the Dumai City Hospital.
Key words : Retention program, nursing staff, turnover
Downloads
Download data is not yet available.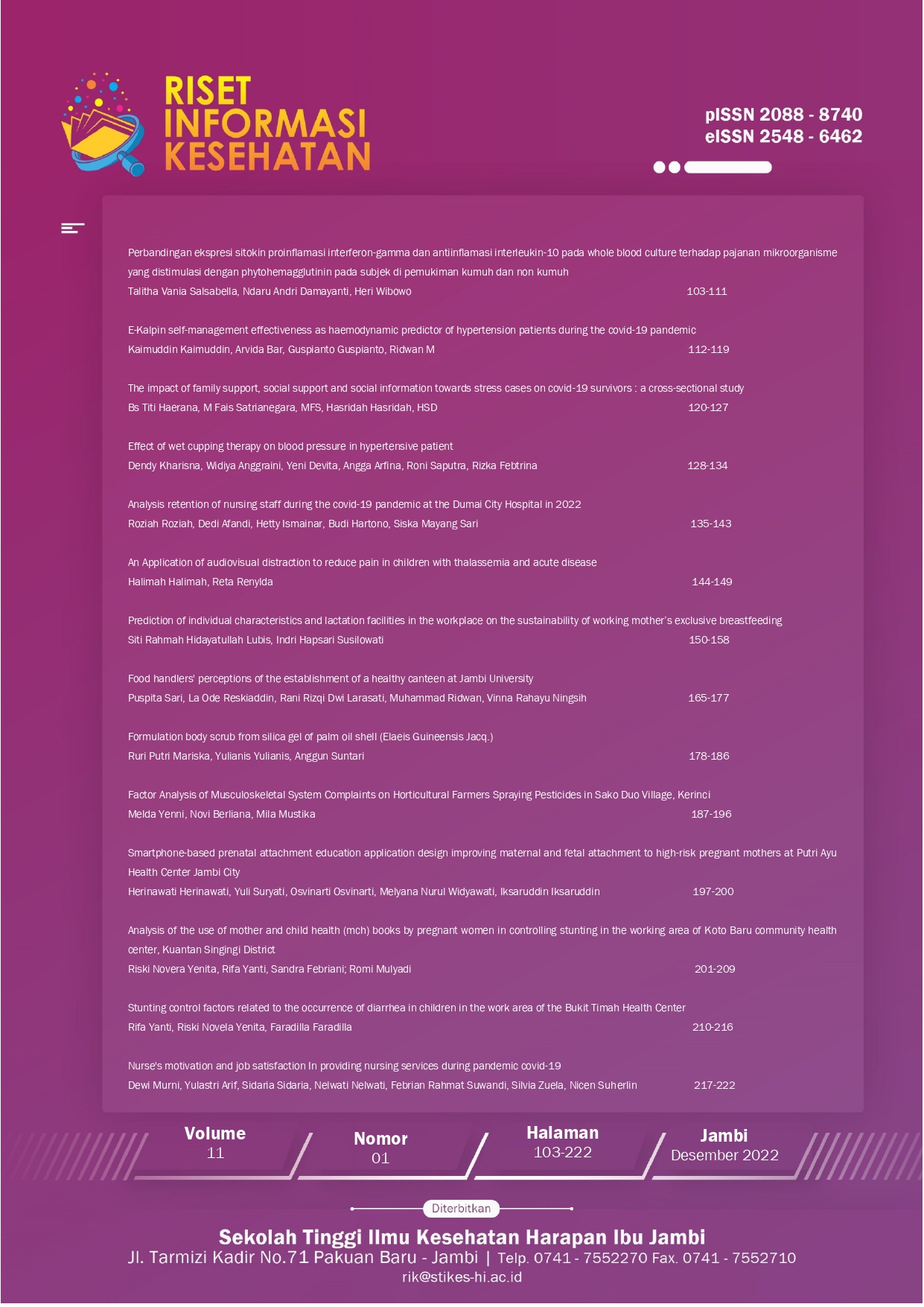 This work is licensed under a Creative Commons Attribution 4.0 International License.